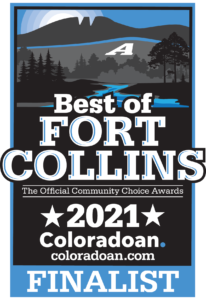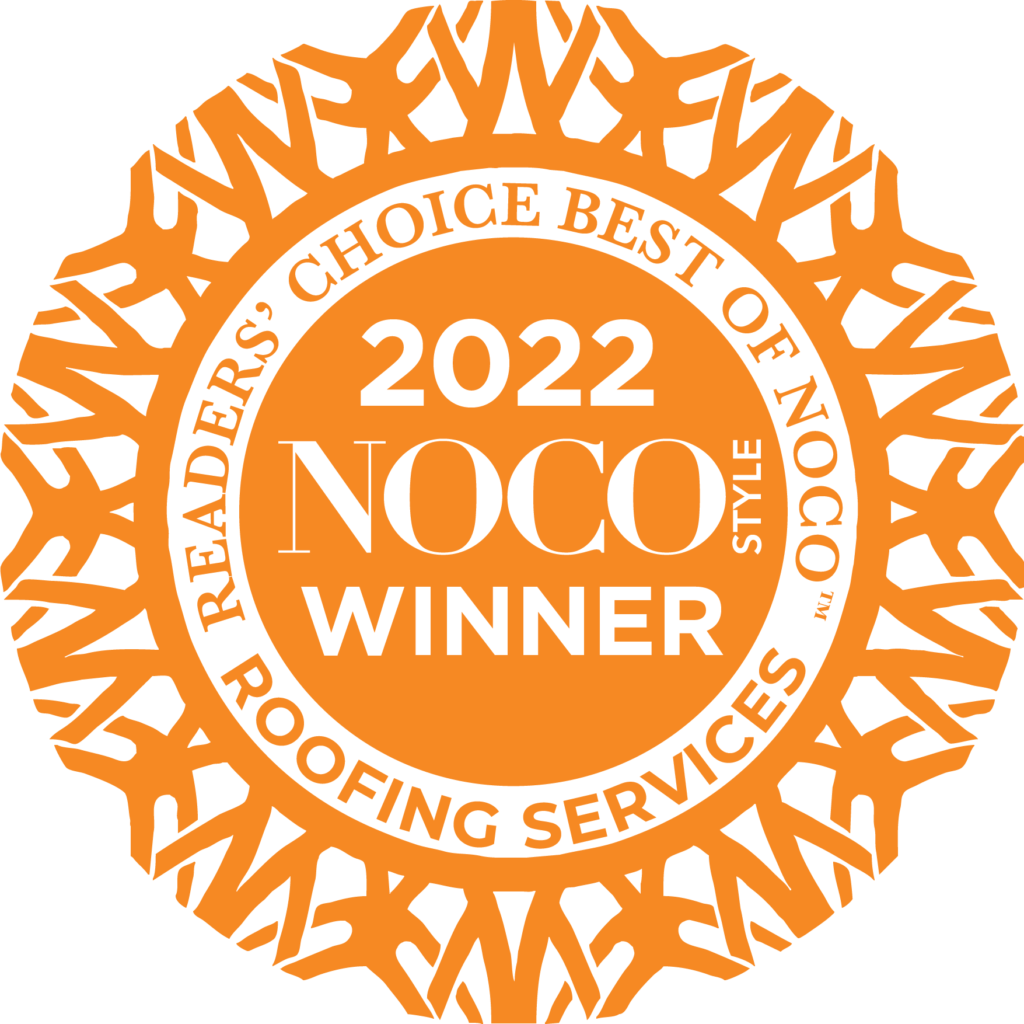 40+ Years of Roofing Experience
At NOCO Roofing, our team is committed to providing quality roof repairs and replacements. We have an unparalleled 40+ years of experience in the roofing industry, exhibiting the highest customer service standards. We proudly carry required insurance and licenses in Colorado and Cheyenne, Wyoming.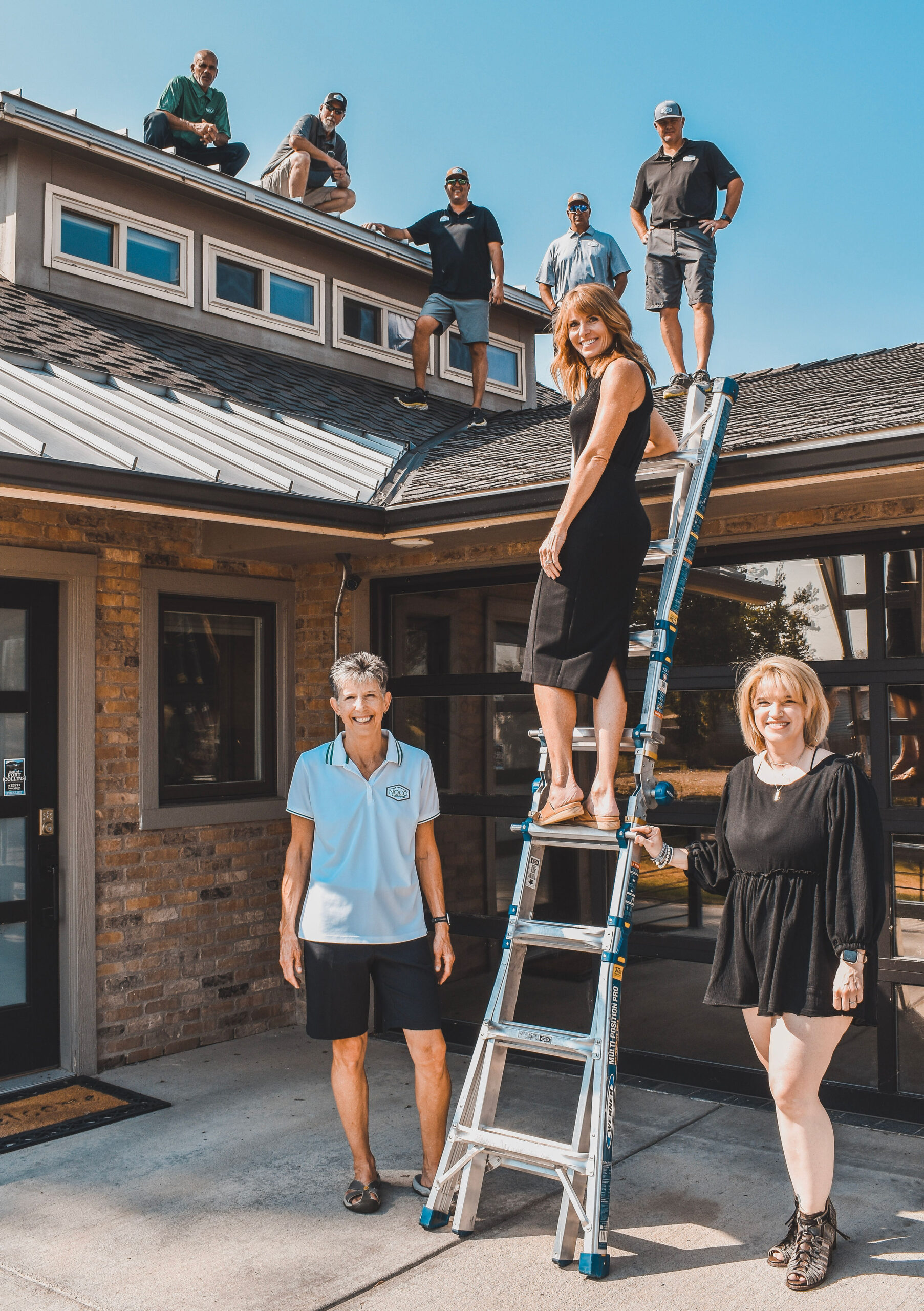 NOCO Roofing – A Quality Experience Along the Colorado Front Range
Proudly Serving Fort Collins & Surrounding Areas
There's nothing better than supporting local businesses. NOCO Roofing is ACTUALLY local – actively giving back to our community while providing trusted roofing expertise. We started in the industry in 1996 as insurance claims adjusters, traveling to storm-damaged areas to assess and estimate losses. Then, in 2003, we took things up a notch and started completing the roofing work ourselves. It has been truly rewarding and satisfying.
Protect Your Home with Premium Roofing Solutions
A rundown roof isn't just an eyesore. It's a disaster waiting to happen. So if your home has been compromised by an old or damaged roof, it's time for a replacement. Check out this before and after to see what we could do for your home.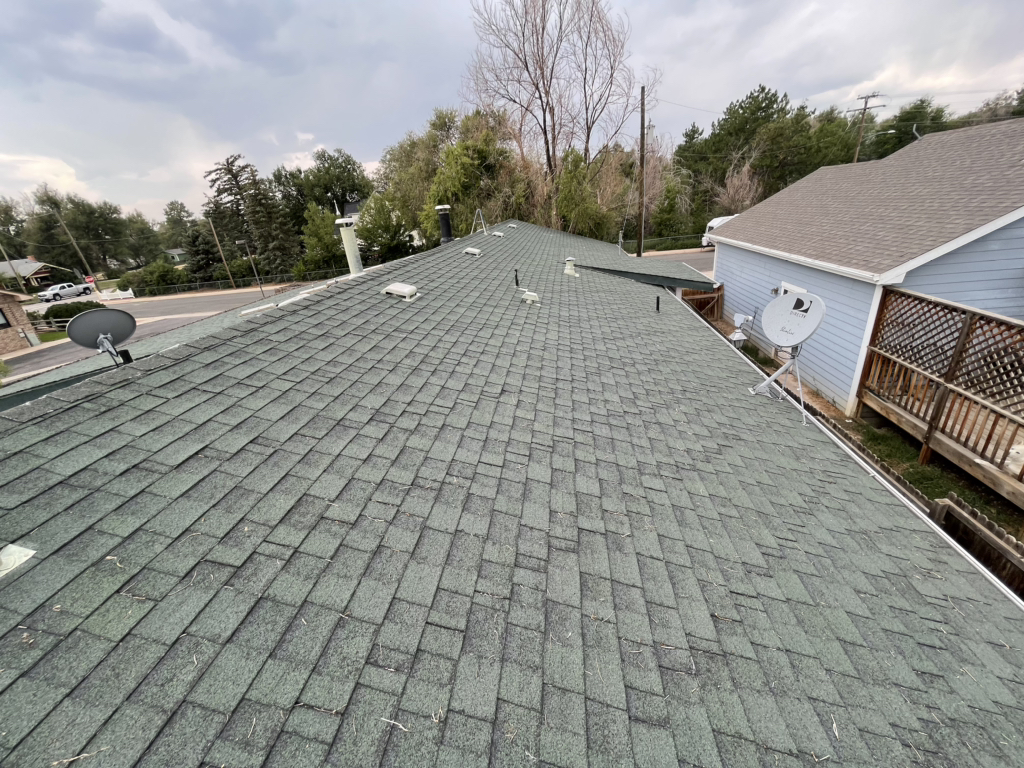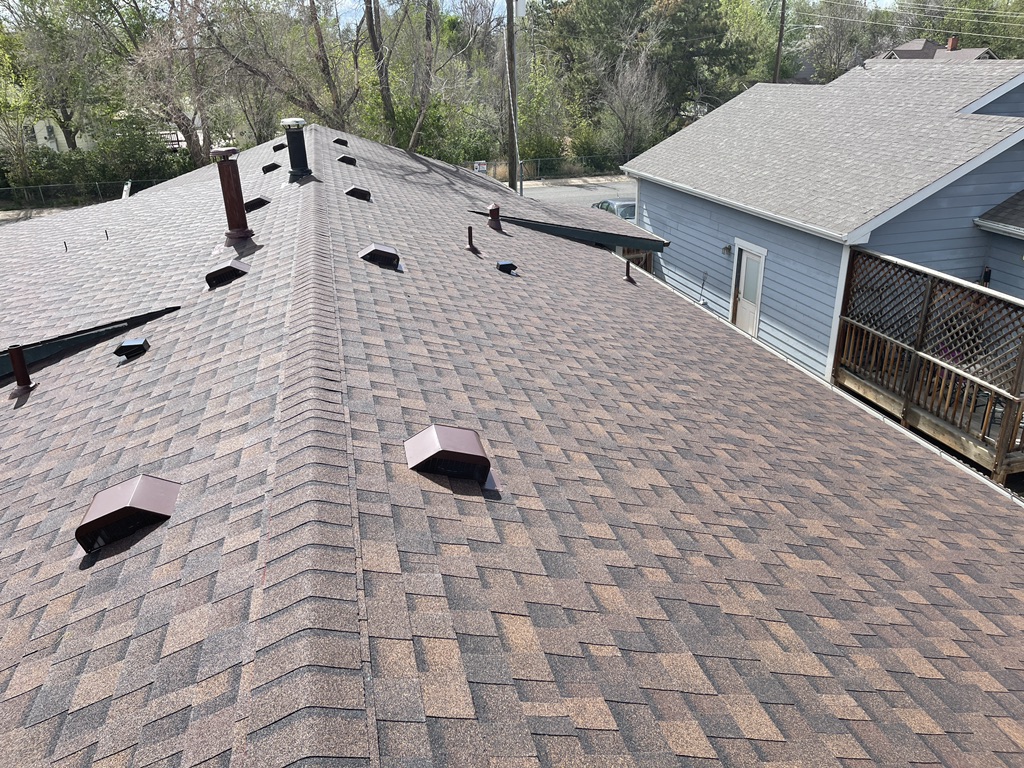 Roofing services and solutions you can count on
Let's face it, there are countless roofing companies to choose from in Northern Colorado, and it's hard to tell which companies you can trust. At NOCO Roofing, we know knowledge, experience, and attention to detail are vital to a successful roof replacement. Find everything you need under one roof with NOCO Roofing.
At NOCO, our mission is to support our local community. We have crafted our services to be a pillar in Northern Colorado. It's our pleasure to serve this community and make good on our promises to home and business owners.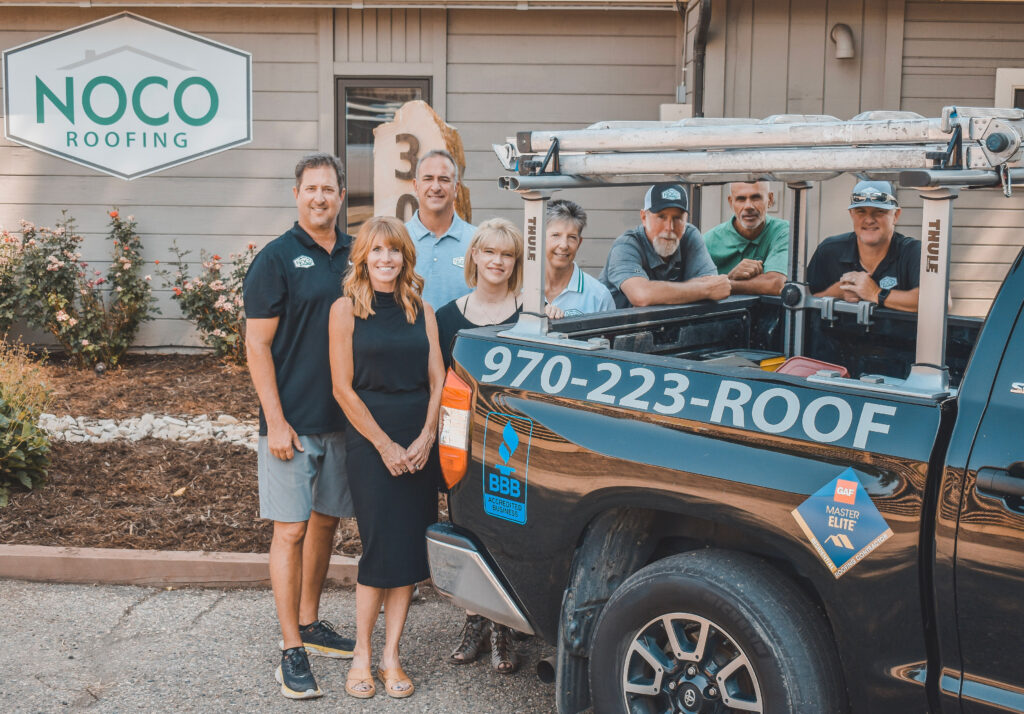 The NOCO family is local to Northern Colorado. We care about the community and are actively giving back. As Northern Colorado residents, we are focused on providing high-quality roofing services to our community.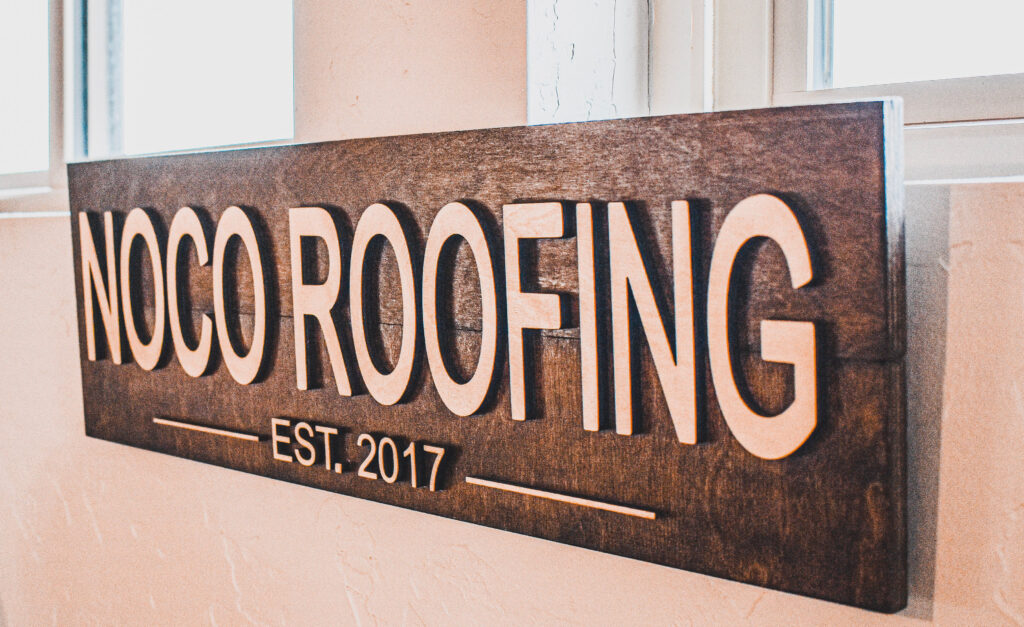 With over 40 years of experience, you can trust us to give you the expert advice you need. Our insurance claim and roofing background give us the knowledge and experience to provide you with everything from simple repairs to detailed insurance losses. We'll work with your carrier and help walk you through what is typically a stressful situation.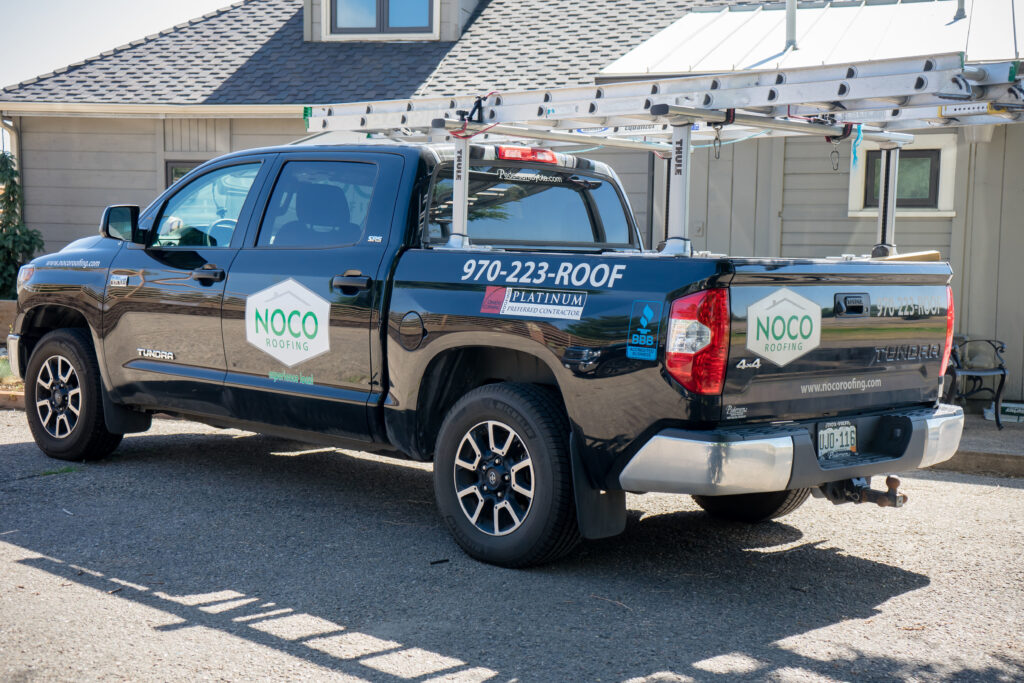 Our industry can sometimes get a bad rep. With our team of roofing experts, you'll find a business that values relationships built on respect and trust. You can trust that we are proud to have clients, vendors, and friends who see us for our strong business ethics and honest opinions. We won't push you into an expense you don't need.
Relationships Built on Trust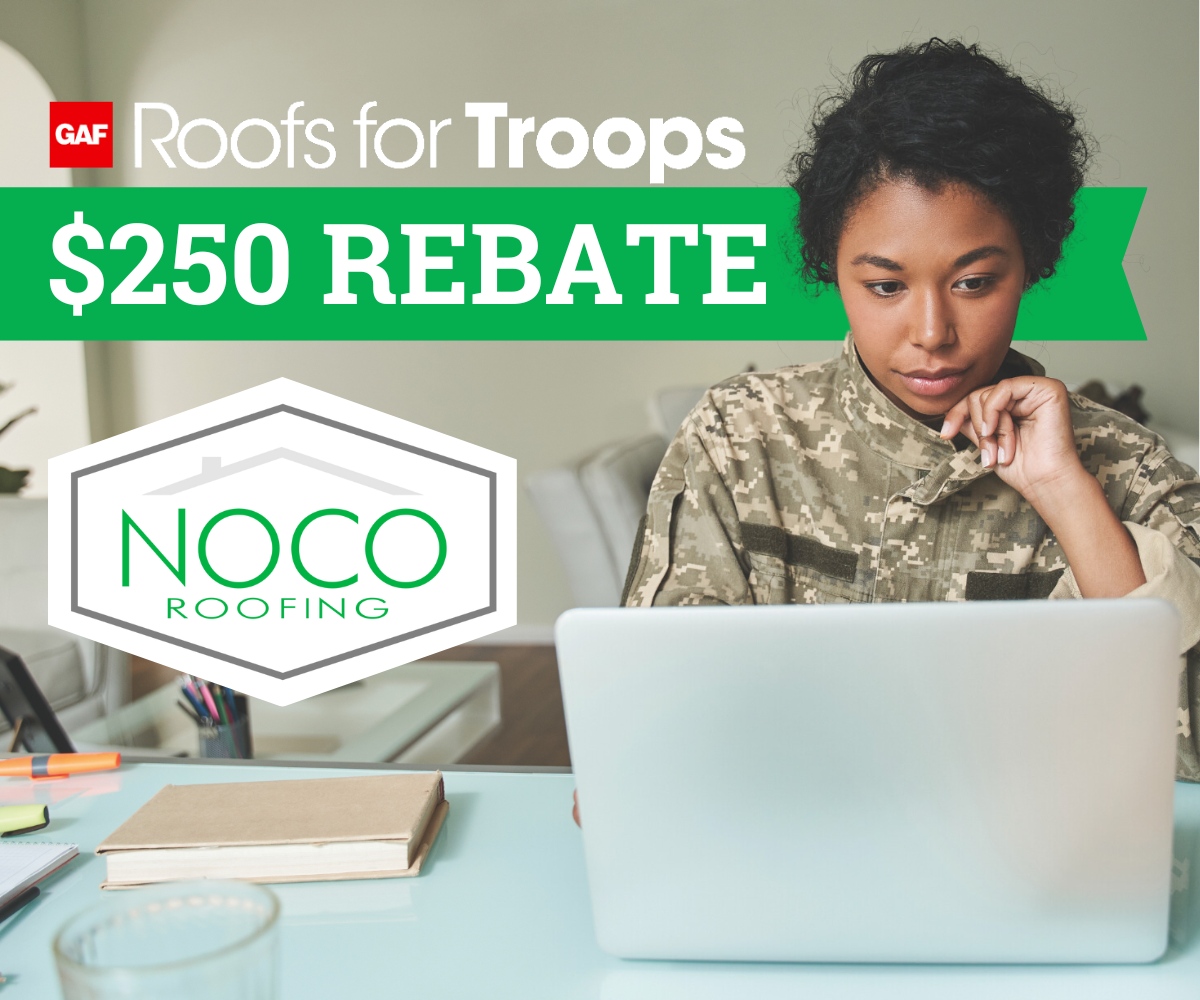 $250 Rebate for U.S. Military Troops
Our team at NOCO Roofing has partnered with GAF to say thank you for the troops who make our country a safer and better place to live. Thanks to the Roofs for Troops program, we're giving U.S. veterans and active service members a $250 rebate with an install of a qualifying GAF roofing system throughout all of 2023.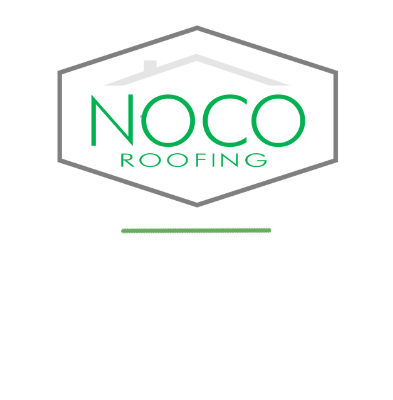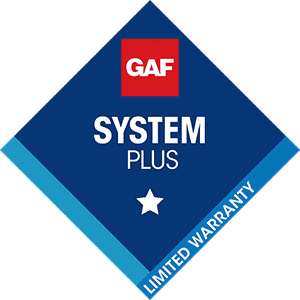 Premium Roofing Solutions for your Home
GAF Master Elite Provider
We're proud to be a GAF Master Elite provider, which allows our team to provide the highest quality roofing solutions with the highest quality service. One of our core values is to provide the highest level of service to our homeowners. 
A Quality Roofing Company You Can Trust
While there are many roofing companies to choose from in Northern Colorado, a quality roofing experience isd few and far between. When you partner with NOCO Roofing for your roofing needs, you will have an experienced team you can trust to deliver quality from start to finish. Whether it's a roof certification, roof repair, a complete roof replacement, or a routine roof inspection, we will give you the local and professional experience you're after.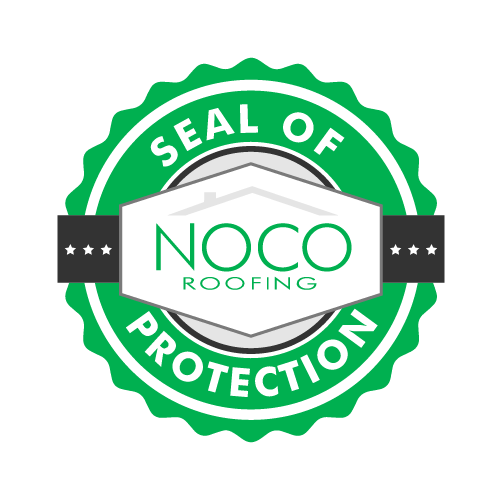 NOCO Roofing Seal of Protection
While there are plenty of roofing companies to choose from for your roof project, few can offer the committed customer experience and service NOCO Roofing provides to every customer. When you partner with NOCO Roofing for your roof repair or roof replacement, you can rest assured we're qualified – providing you with NOCO Roofing's Seal of Protection. With every roof replacement, our homeowners can expect high standards:
GAF Master Elite Contractor 

Owens Corning Preferred Contractor
$1 Million Liability Insurance
     Always pull & close out the required permits
The NOCO Roofing Difference
Trusted by Your Neighbors
Check out what our customers are saying about working with us on their roofing project.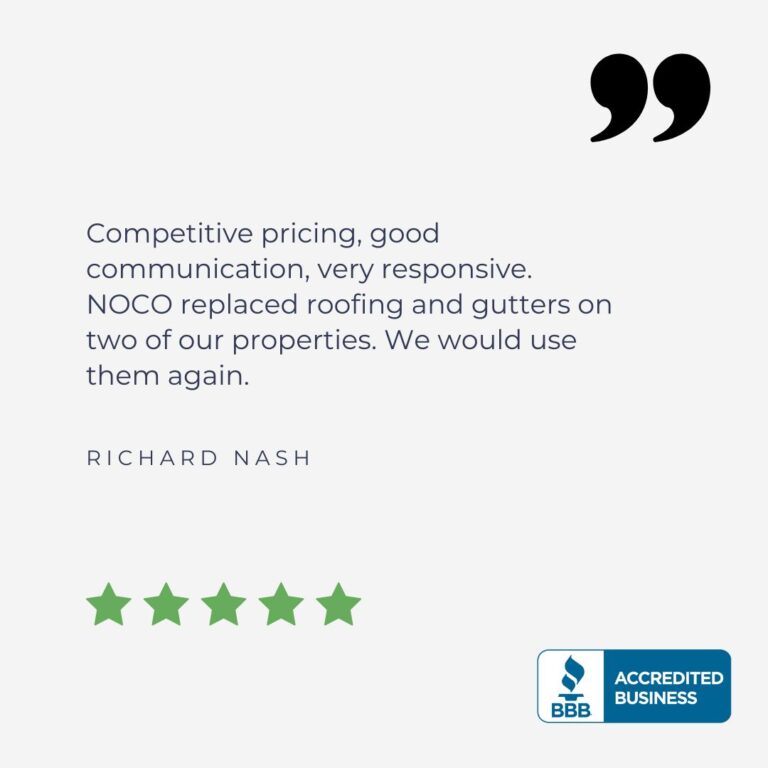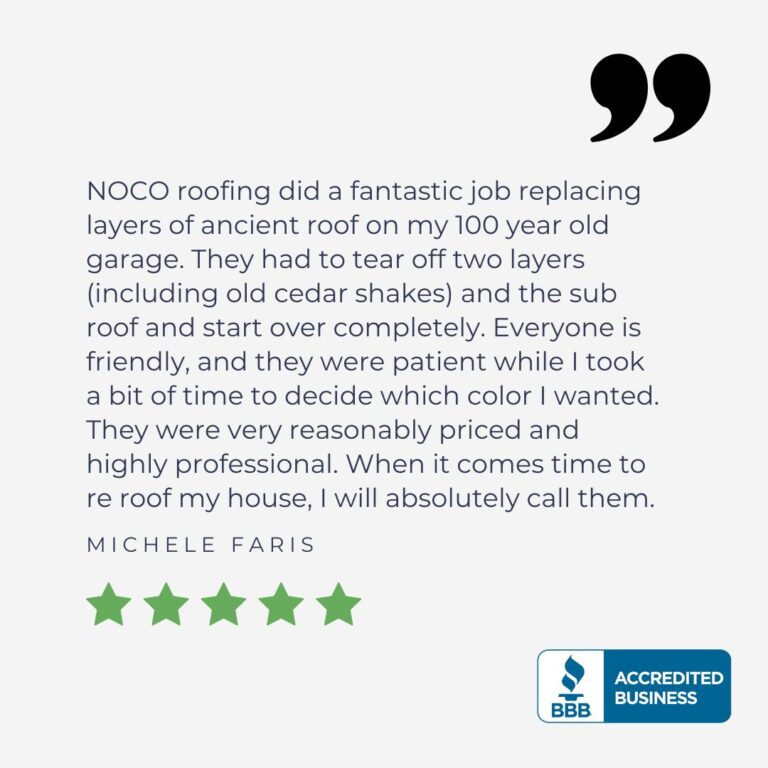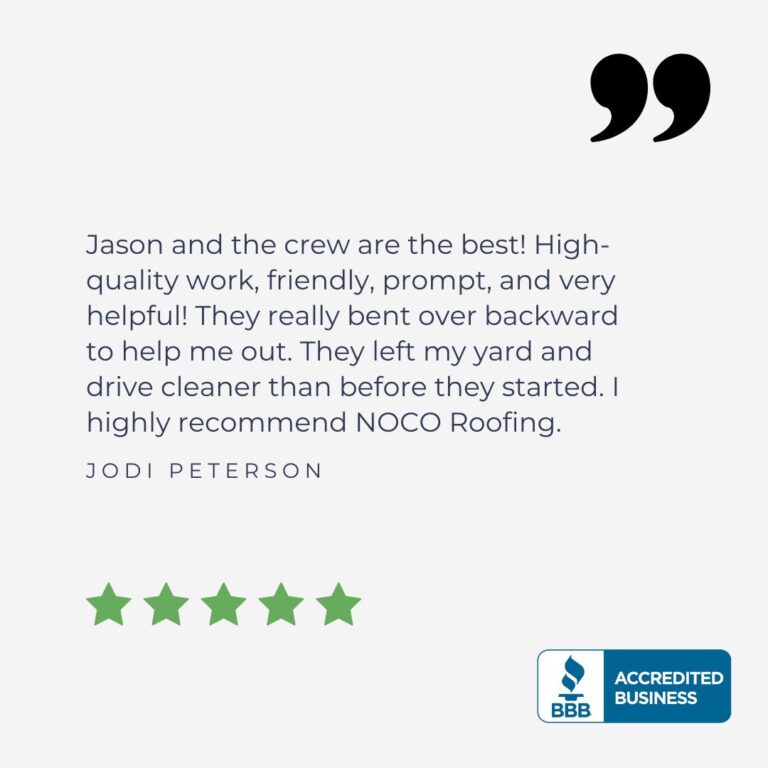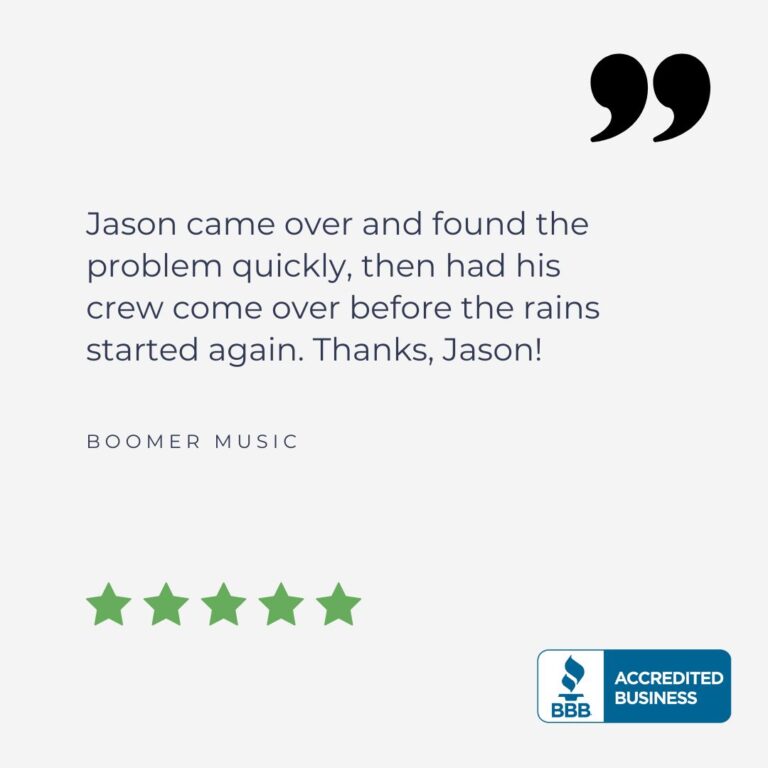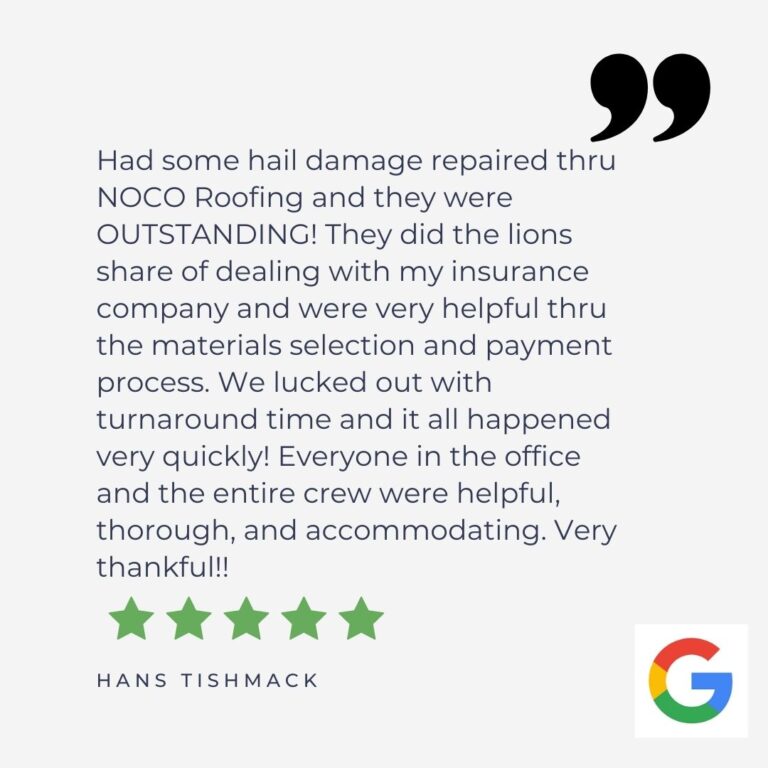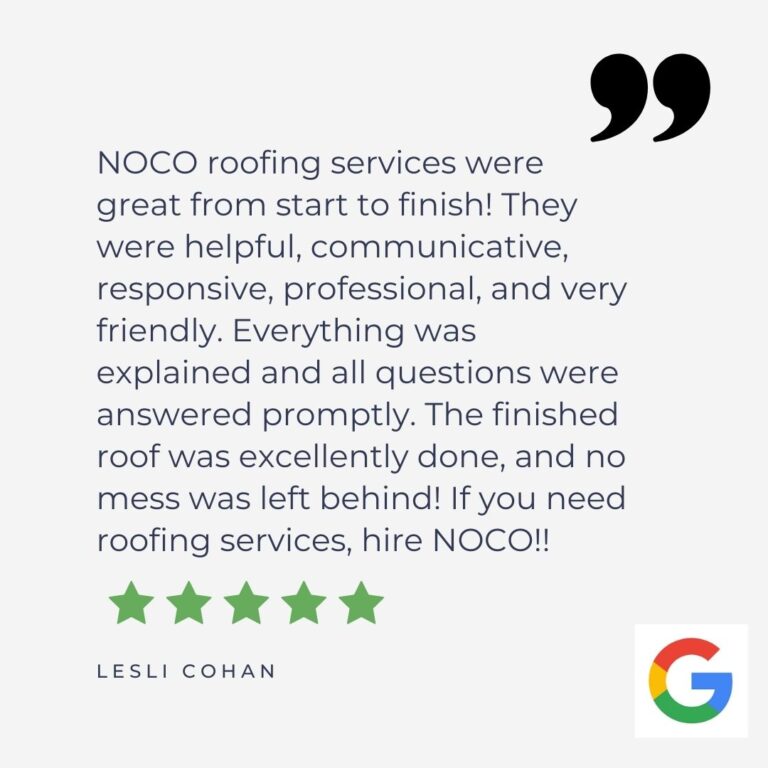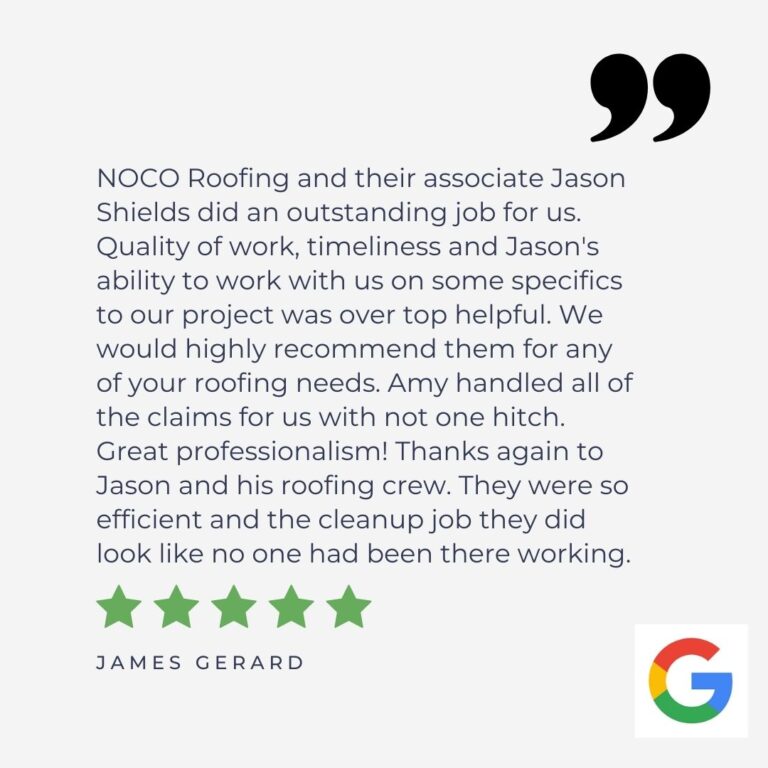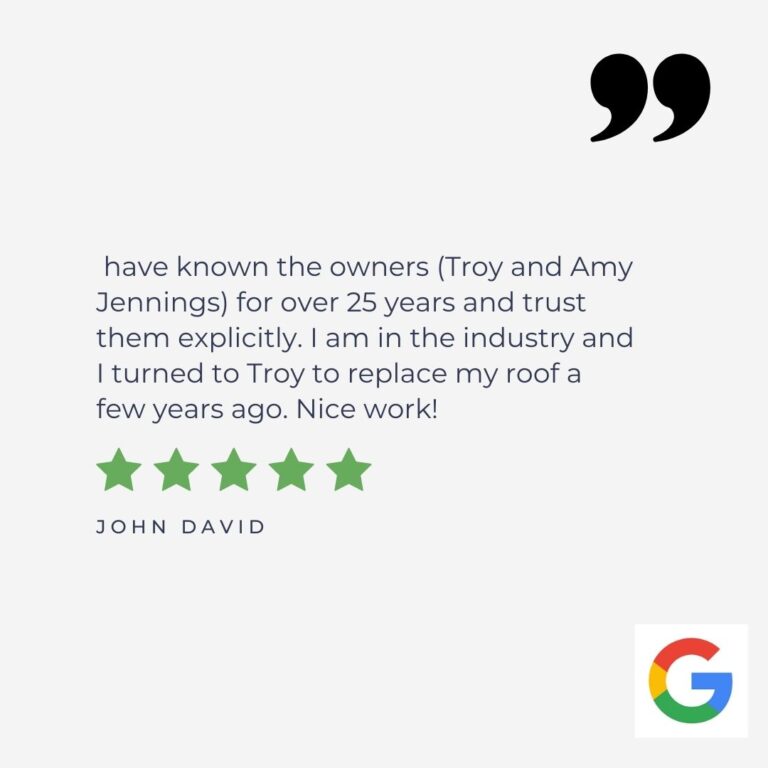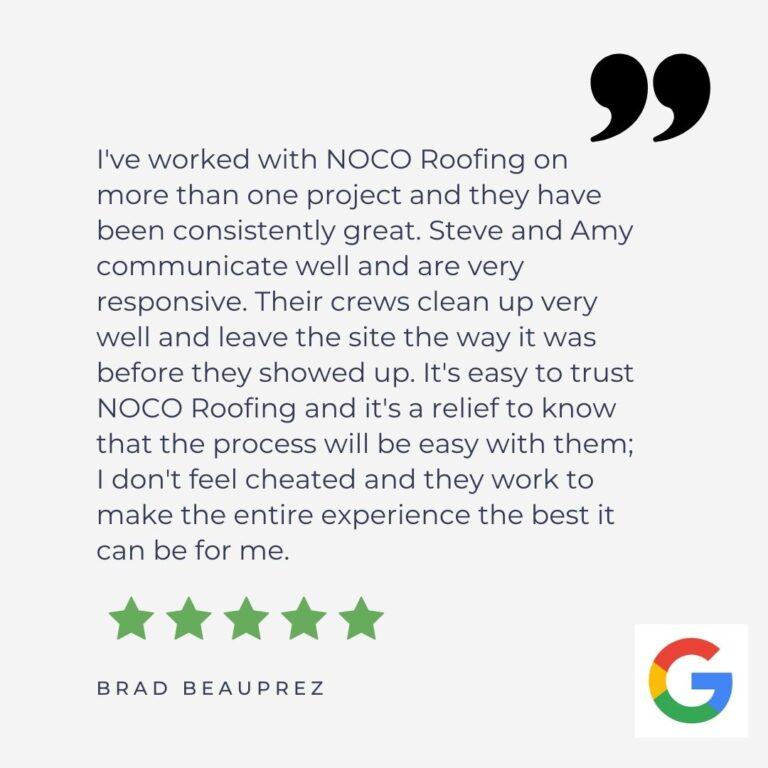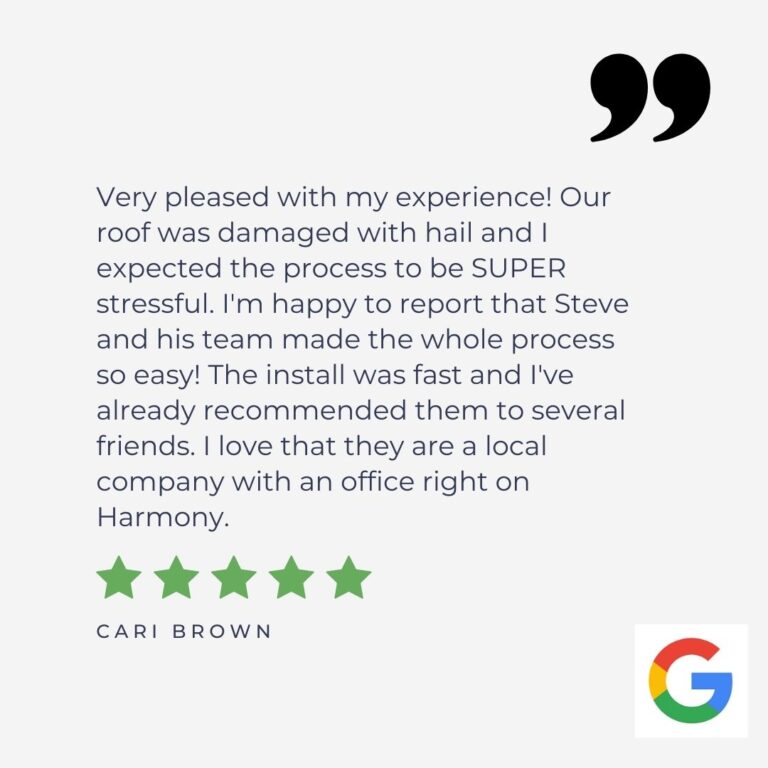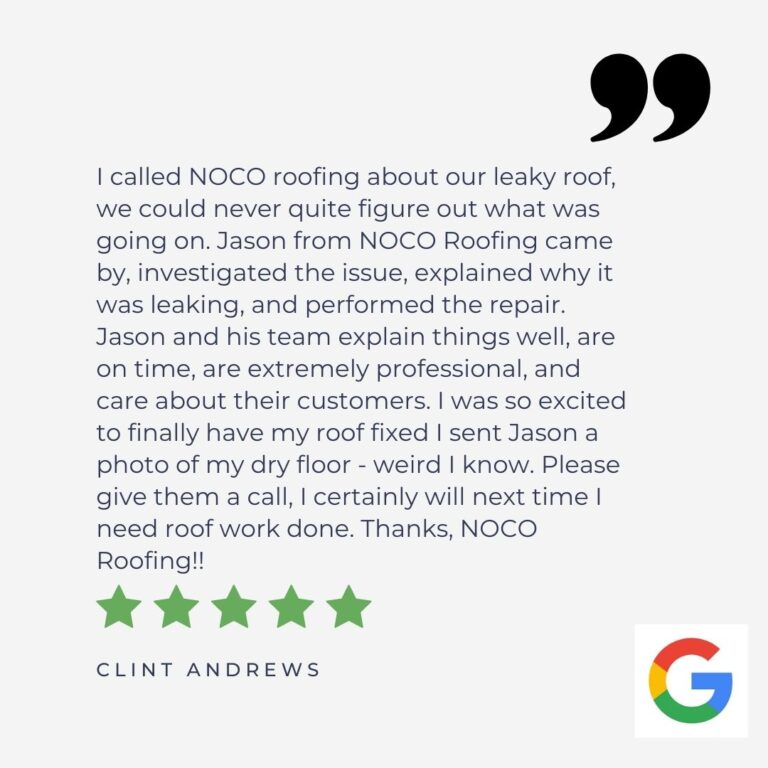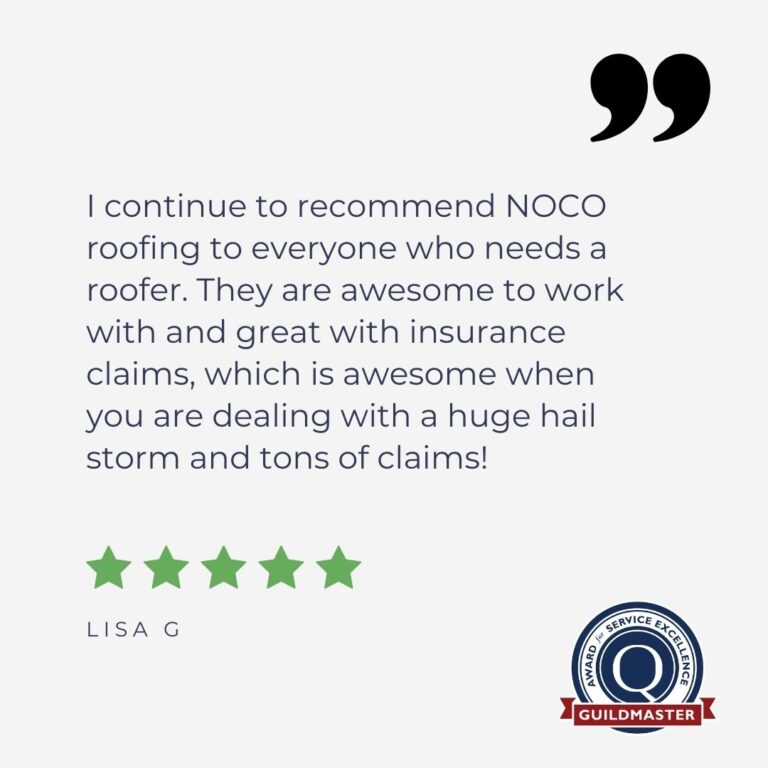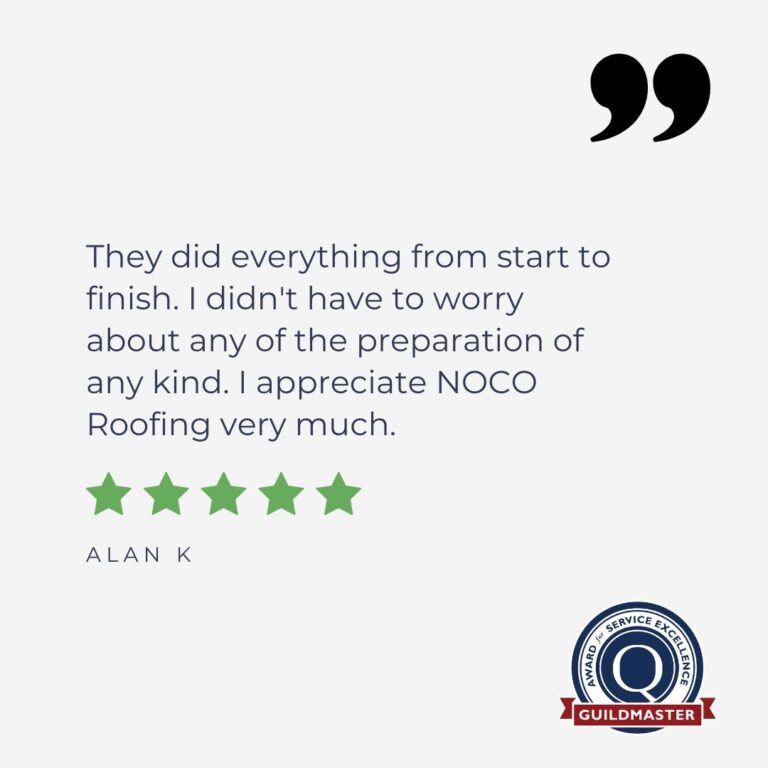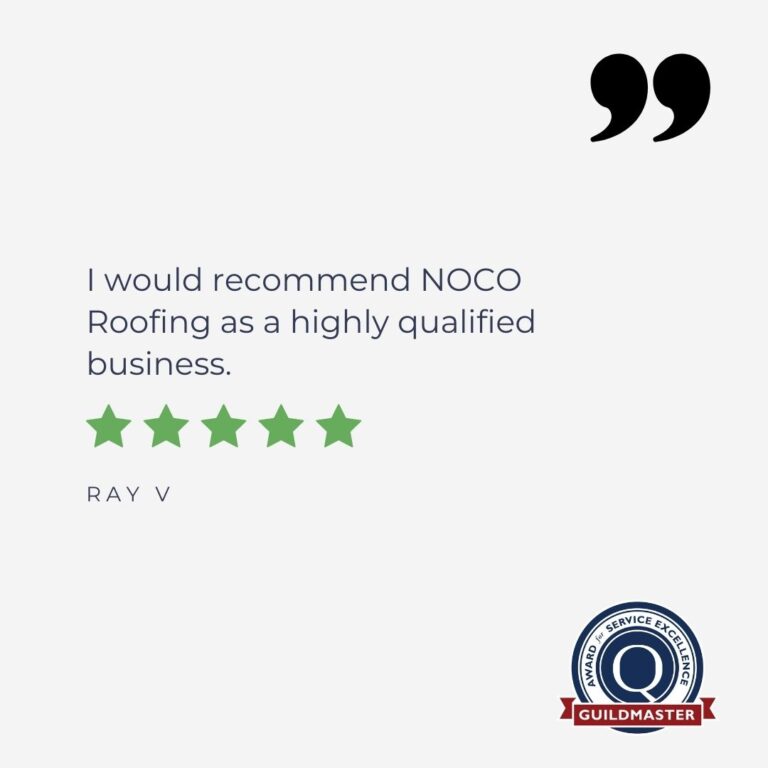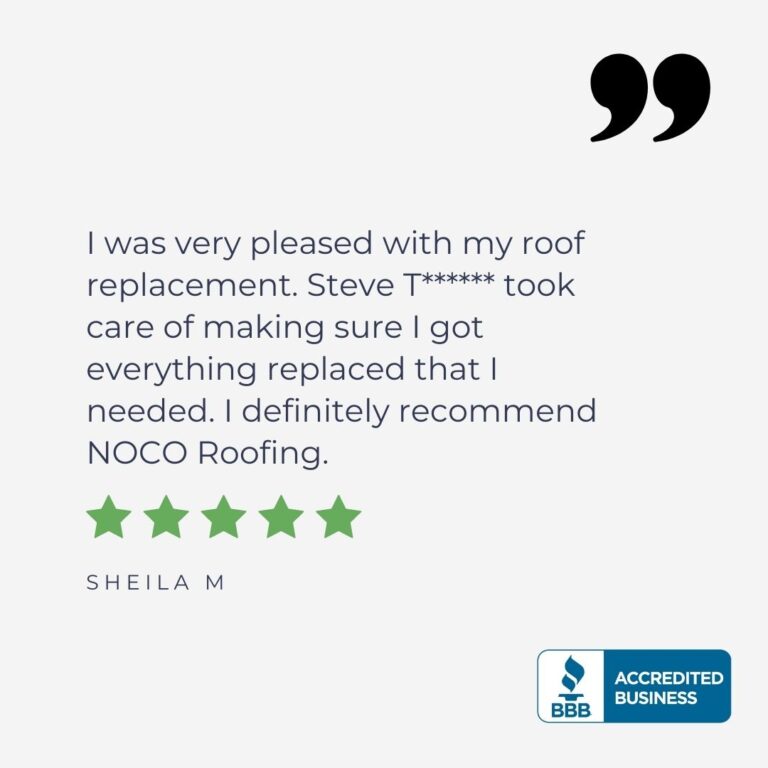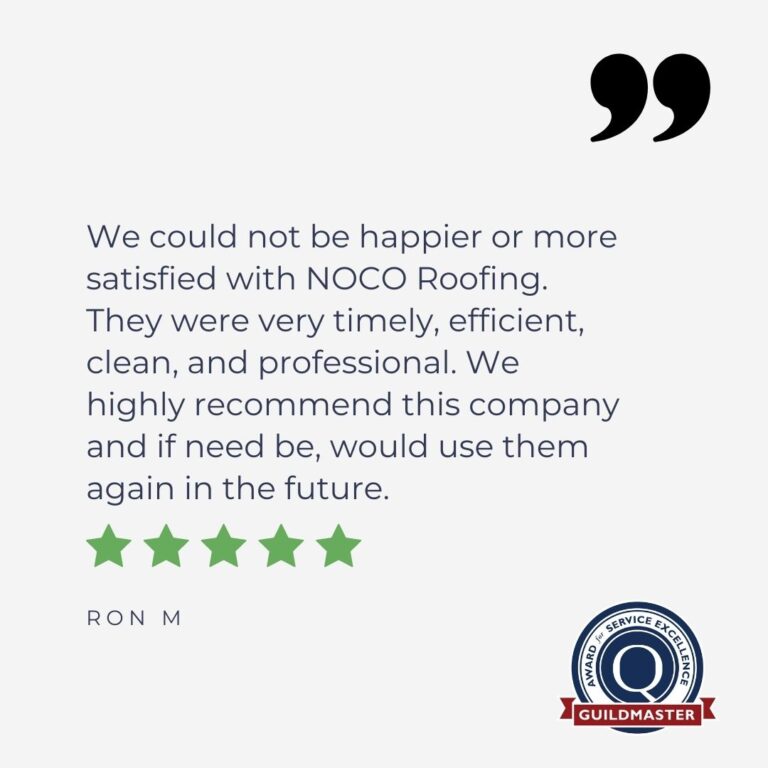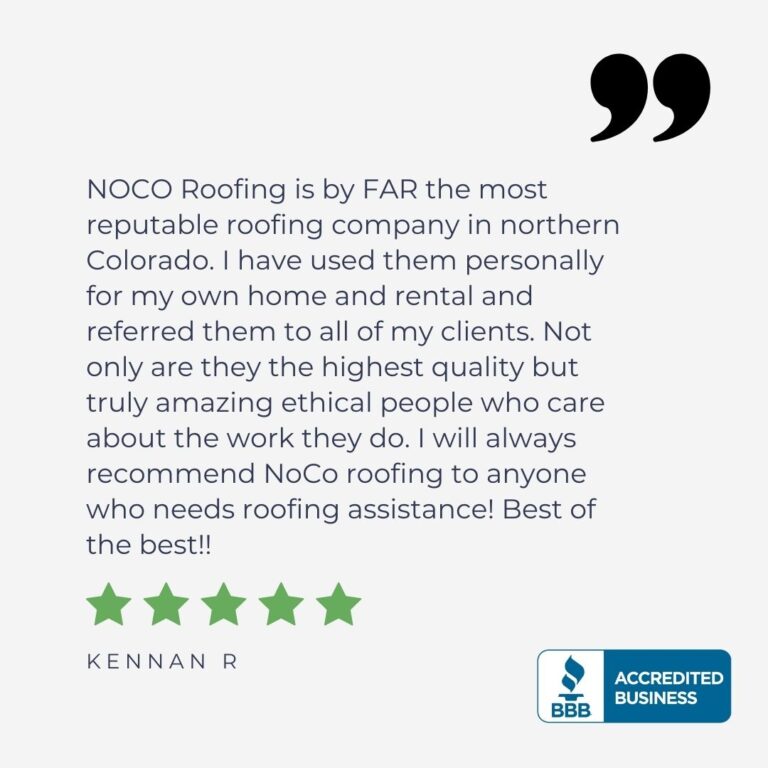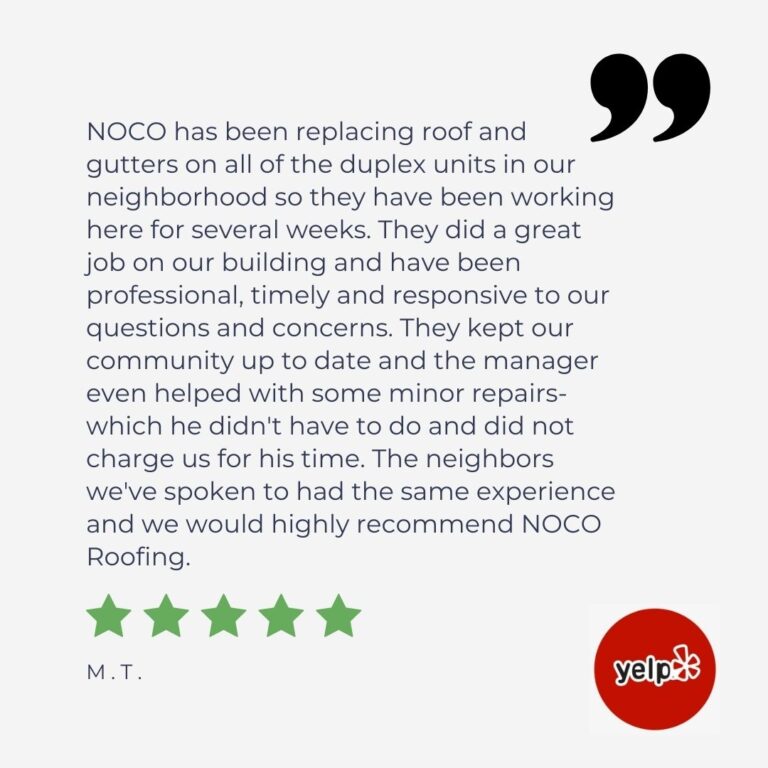 Schedule a Home or Commercial Roof Inspection
Trust the team with over 40 years of experience serving our community
Ensure your home has a strong, secure roof to cover you and your family. Contact us for your Free Roof Evaluation.