Northern Colorado Commercial Roofing Contractor, including Multi-Unit Complexes
Keeping your business safe and secure is essential. That's why, when your business needs efficient, professional commercial roof care, it needs NOCO Roofing. With us, you will get expectational service that you can count on for your commercial property.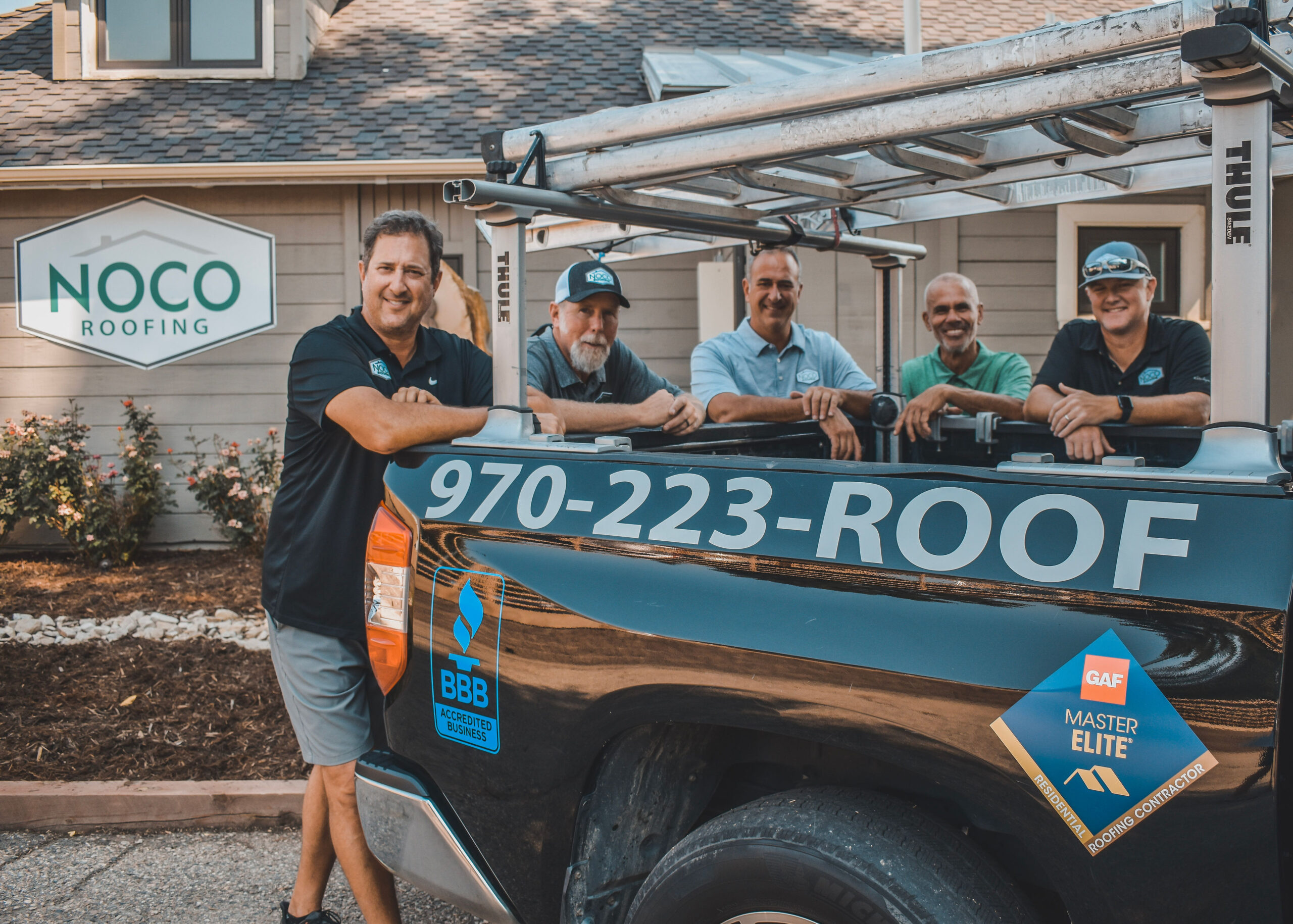 NOCO Roofing – 40+ Years Experience in Northern Colorado
Your Go-To Northern Colorado Commercial Roofing Contractor
NOCO Roofing has the expertise needed for your commercial roofing project. Our services have been designed intentionally to meet the individual needs of our customers. NOCO Roofing is committed to providing you with 100% satisfaction when it comes to your commercial roof, new or old.

The brass tacks of your organization lie in your commercial building. That's why securing it is one of your top priorities. Protecting your business means ensuring that your building has a secure, water-tight roof. That can be easier said than done in Northern Colorado, where severe, unpredictable weather can cause significant damage to your roof instantly. With regular, proper maintenance and roofers who can be there quickly in an emergency, you can have peace of mind about your roof and business.

NOCO Roofing is a quality roofing company you can count on to keep your business safe. Whether you are looking for regular roofing inspections and preventative maintenance, roof repair or replacement, or emergency roof care after a storm, NOCO Roofing is the company for you.
Receive Top-Notch Commercial Roofing Service
Roofing services and solutions you can count on
We know there are countless roofing companies you can choose from in Northern Colorado. While many companies claim they handle commercial roof repairs and multi-unit roof replacements, many of them have minimal experience doing so. It's incredibly difficult to determine who to trust who has the credentials to get your commercial roofing project done right. At NOCO Roofing, we know that experience and attention to detail are vital to a successful commercial roofing project. Everything you need or your commercial projecft can be found under one roof with NOCO Roofing.
DELIVERING PEACE OF MIND ONE COMMERCIAL OR MULTI-UNIT ROOF AT A TIME
If you think your commercial roof may be damaged, it's essential to find a reputable company that can inspect and repair it promptly, avoiding any loss of business. While many roofing companies in Colorado, it can be hard to know where to turn and who you can depend on.

Finding a trustworthy, dependable company is much easier said than done. You need one that is honest and transparent, providing all essential information about your roof. A company that can back up their work, who will be your advocate when filing an insurance claim. The roofing company you choose will not take advantage of you; they will provide high-quality, efficient, long-lasting results

For multi-unit apartment complexes, we can communicate and meet with the HOA, present comprehensive proposals showing work that may need to be completed, and provide detailed timelines to be shared with your board and residents. As a GAF Master Elite Contractor, we're among few in the area who can provide long-term warranties for the future benefit of your HOA. At NOCO Roofing, our top priority is earning your trust and giving you peace of mind. We communicate throughout the process, sharing what needs to be done and why. We provide high-quality craftsmanship, on-time repairs, a clean job site, and assistance with your insurance claim if required.
The NOCO Roofing Difference
What our Clients are Saying
At NOCO Roofing, we'll make sure you have a strong, secure roof to cover you and your business. Contact us for your comprehensive commercial roof estimate.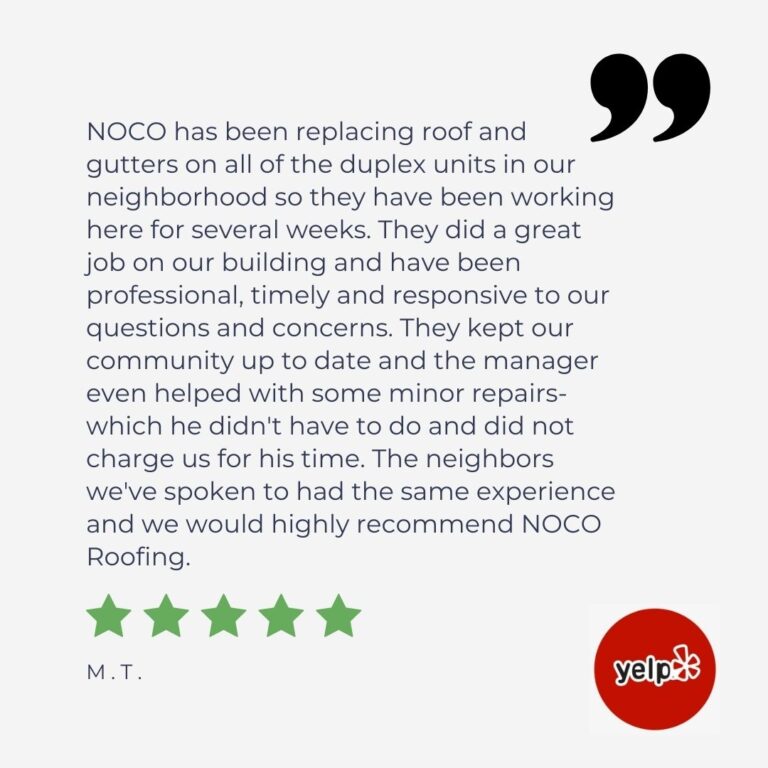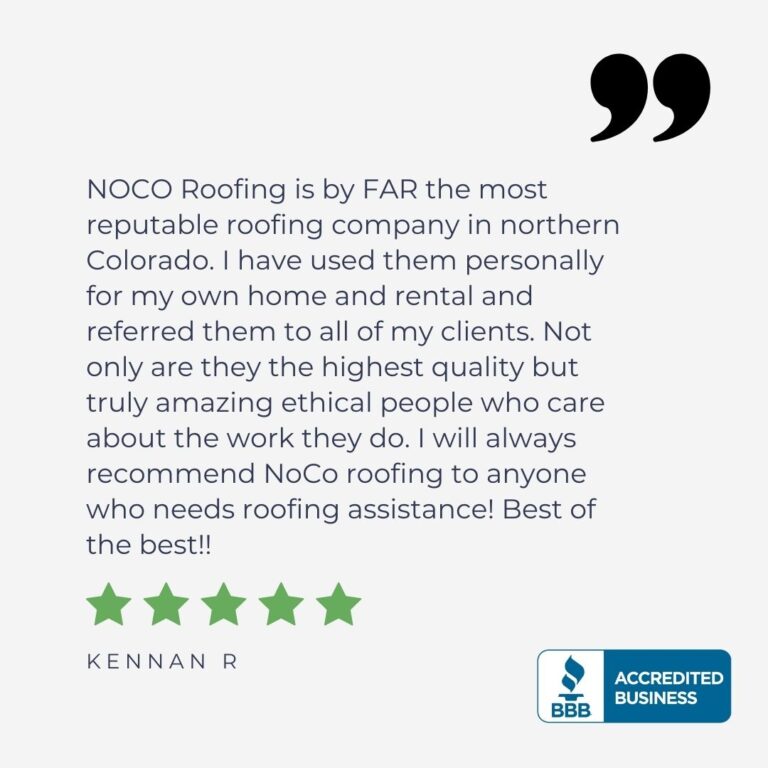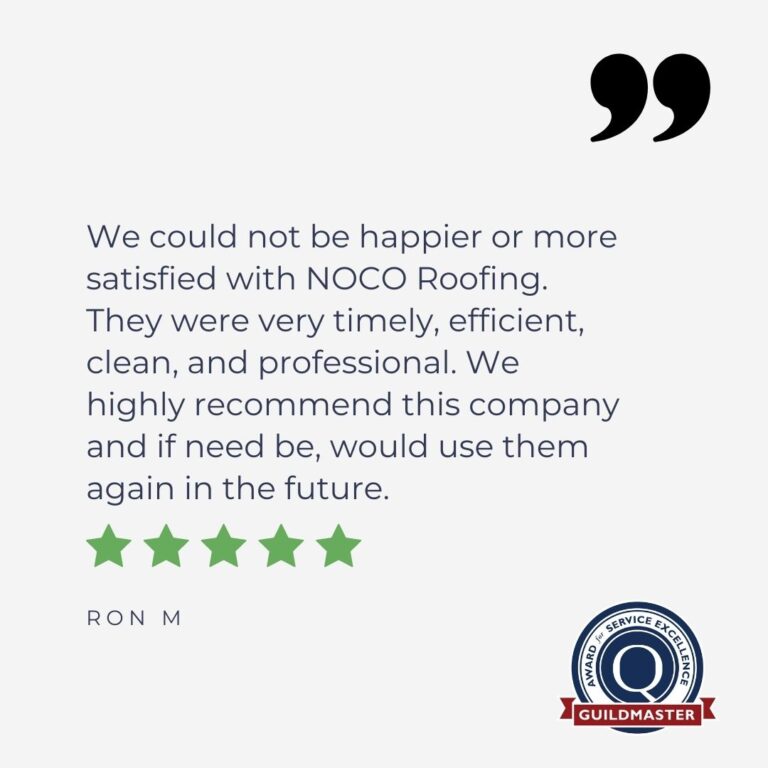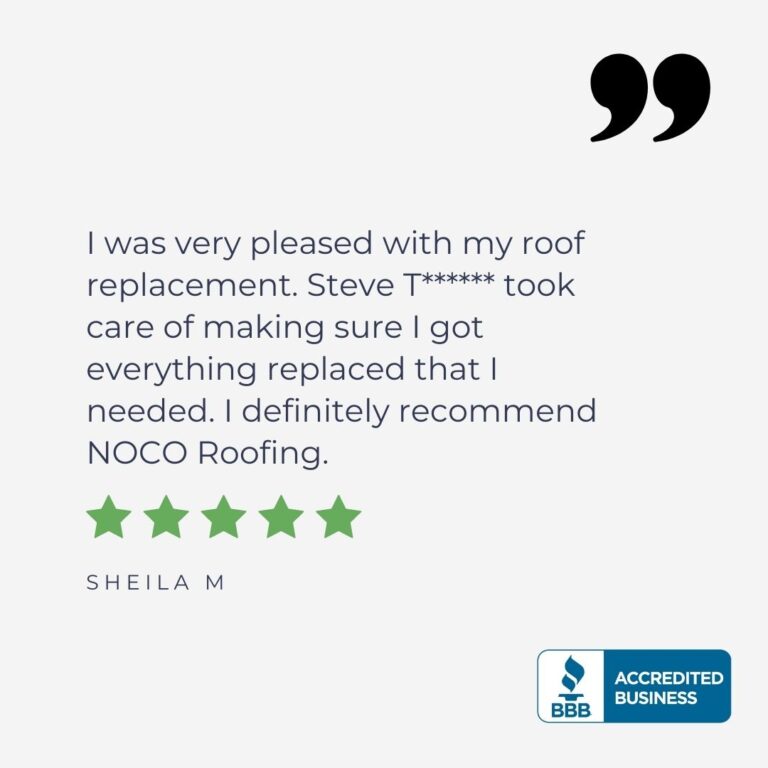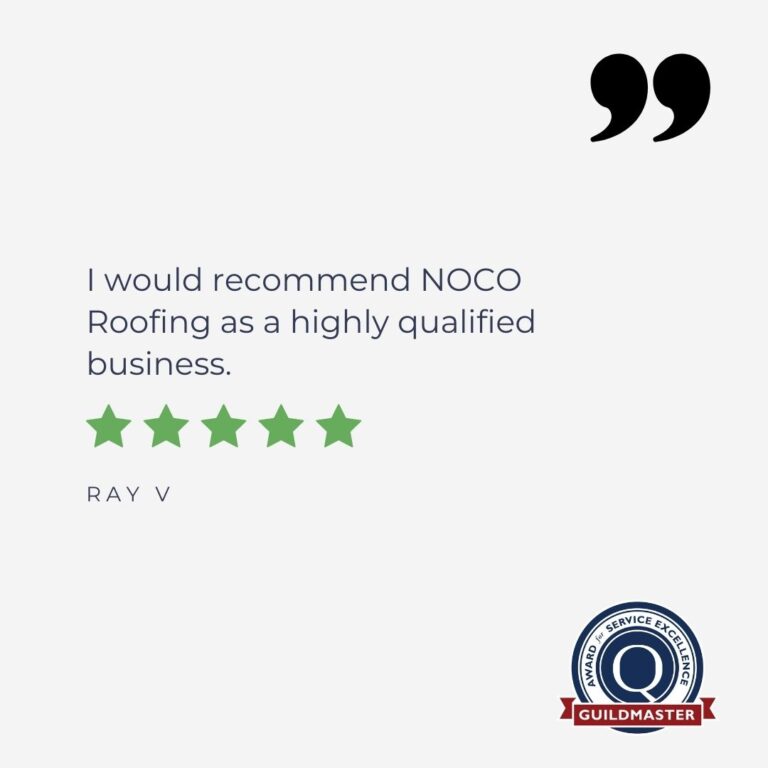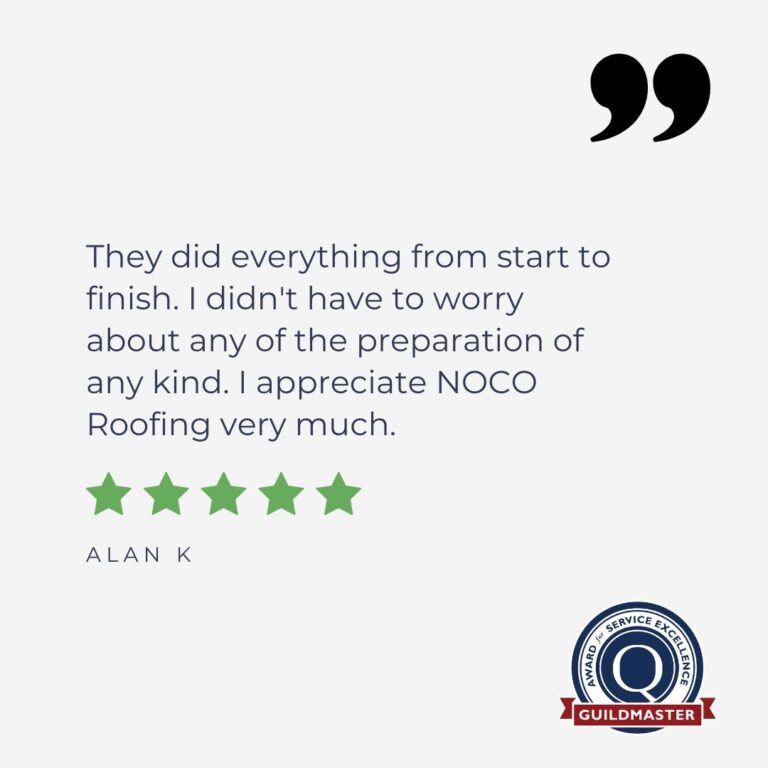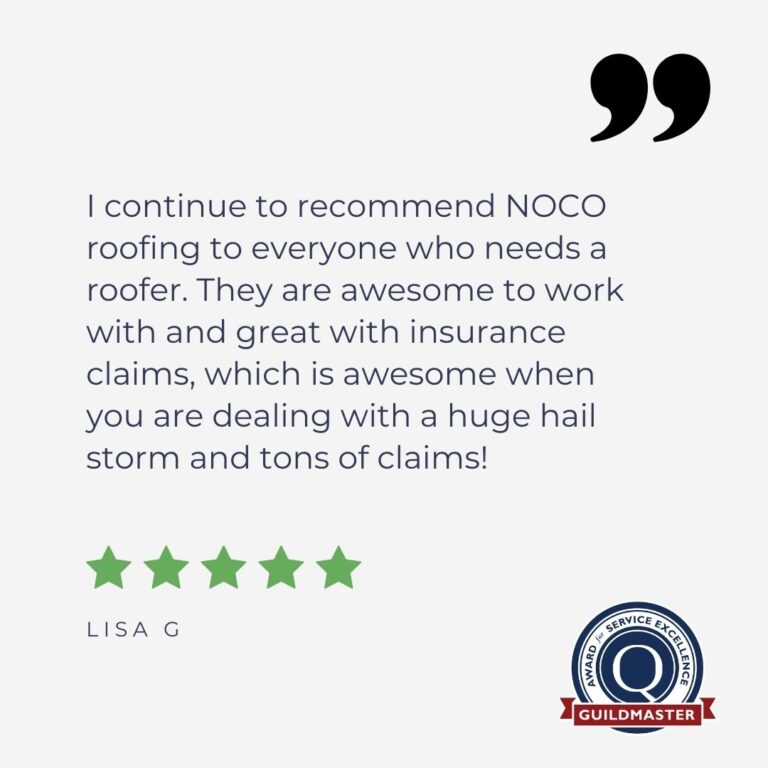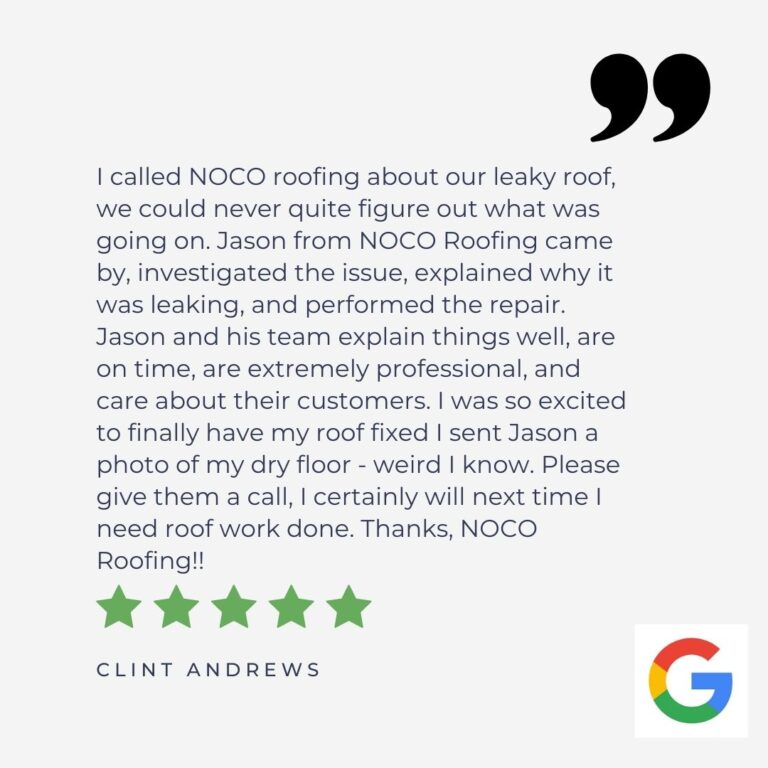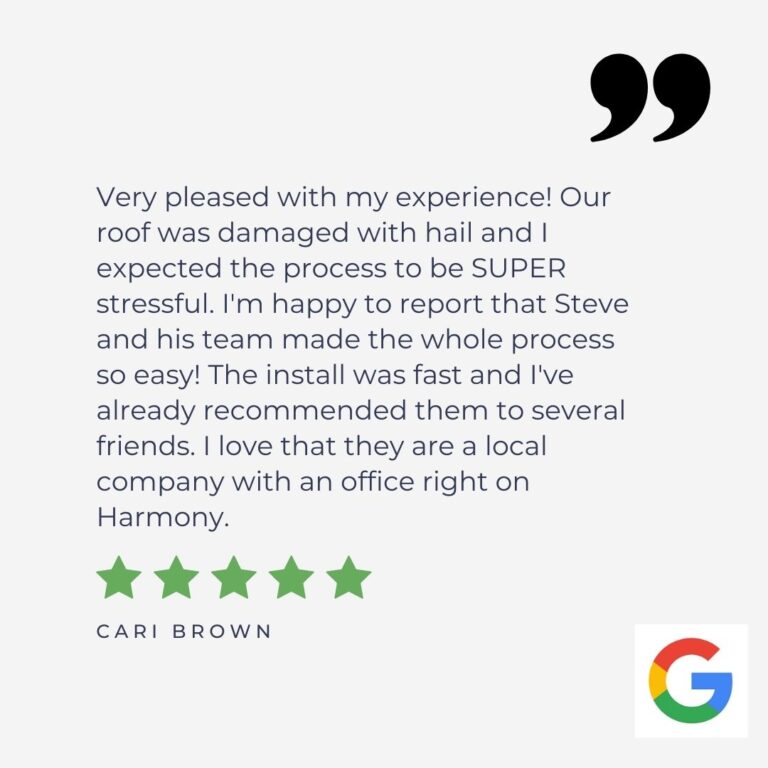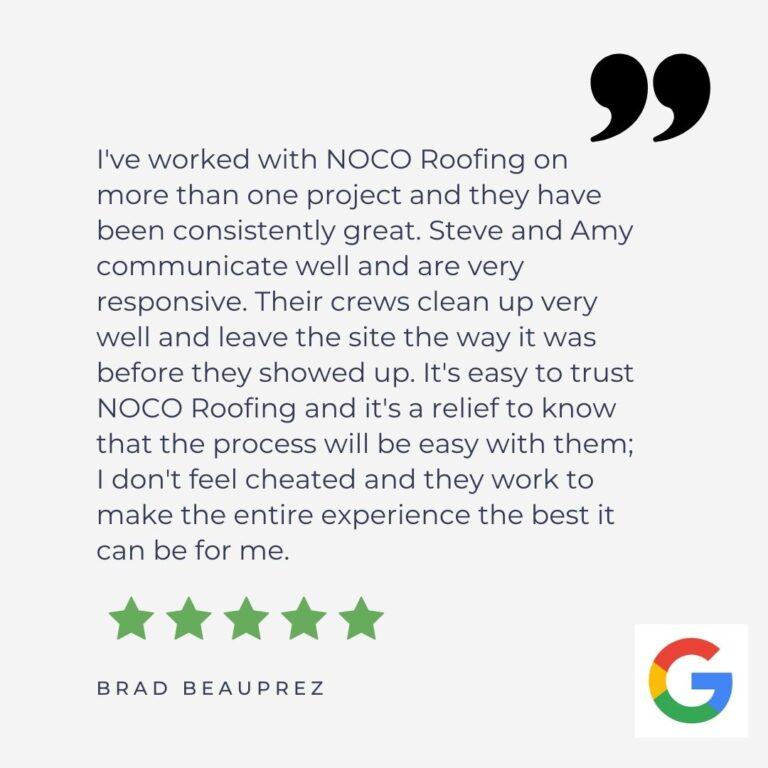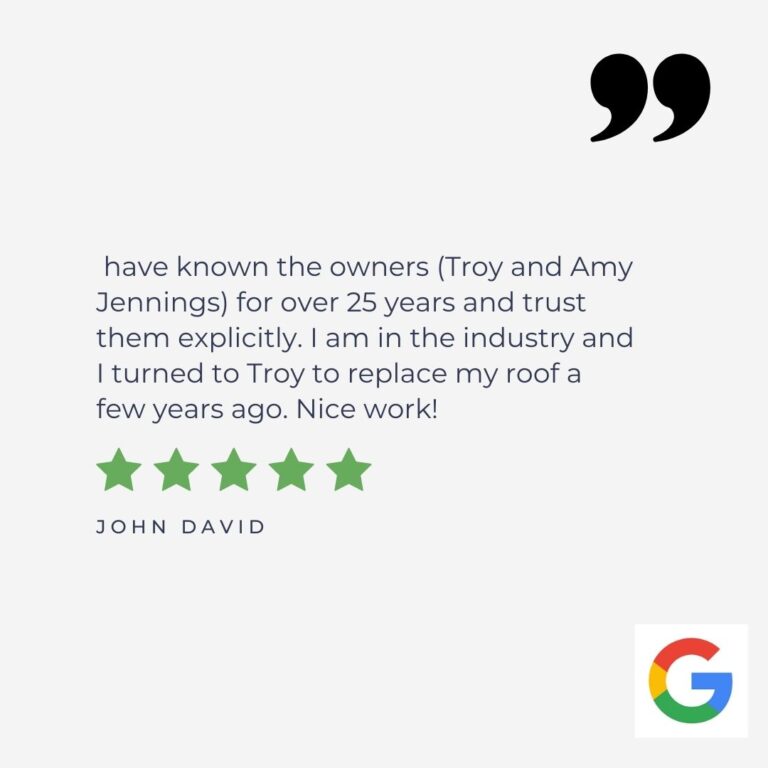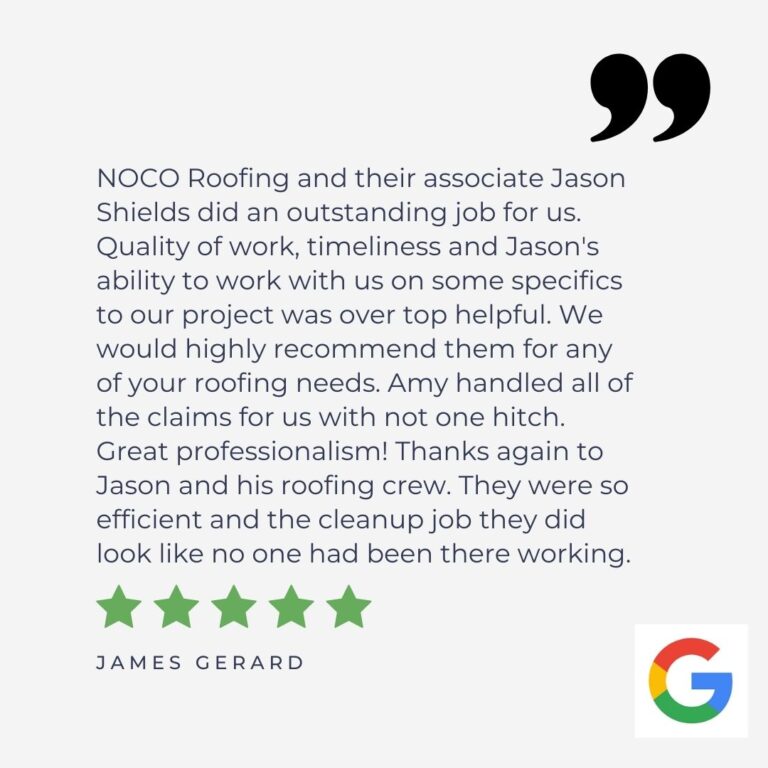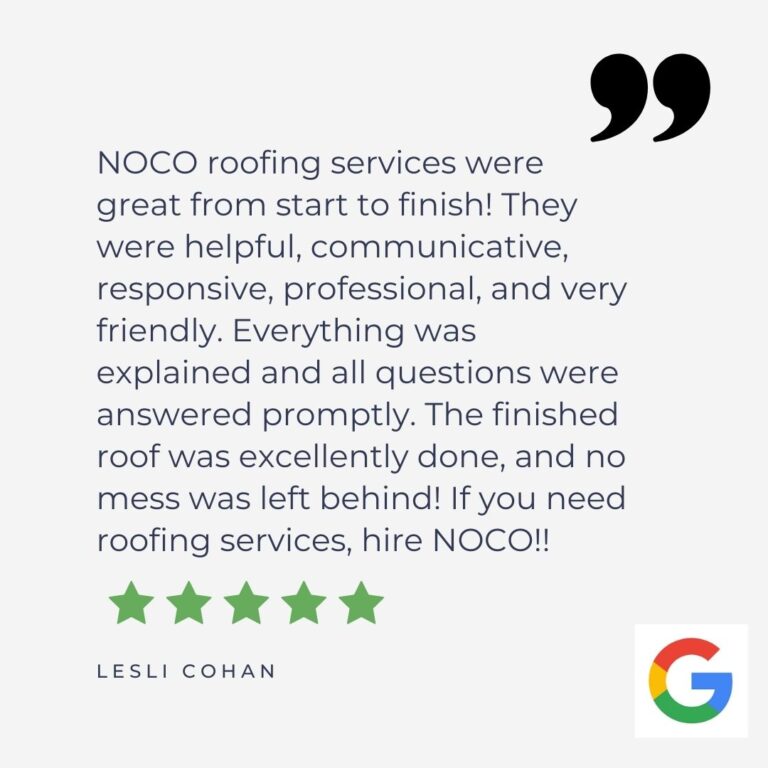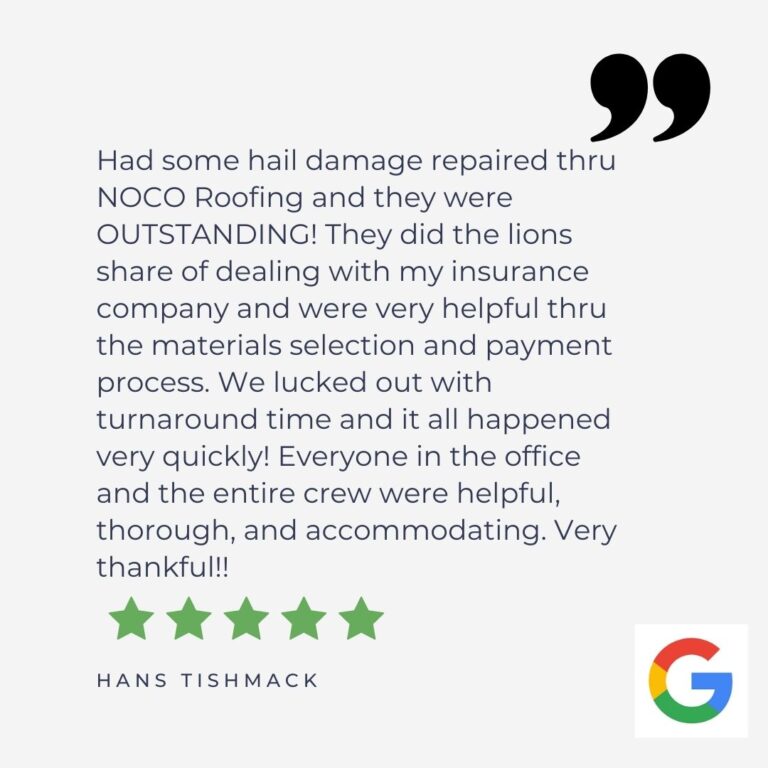 Get a Northern Colorado Commercial Roof Estimate
Trust the Team with 40+ Years of Roofing Experience
At NOCO Roofing, we'll make sure you have a strong, secure roof to cover you and your business. Contact us for your comprehensive commercial roof estimate.